Writer : Bertolt Brecht, Director: Alexis Bug
Distance from the real
A director Alexis Bug set the stage like LEGO blocks. And when the play start, Ui enters riding on the small bike for kids and exits. Ui plays and behaves like a kids until the last speech.
Prologue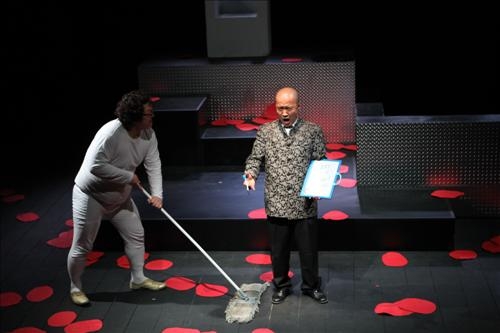 If we show this play like "TV drama", which sometimes frighten audience. Many people are shot and killed… How we show the real in another way? How we could end this "play" not just as "child play"?
Sound in Ui's speech (not the last)
Sound in Ui's speech (the last)
The end of the last speech, thousands of foots sound enters and blackout.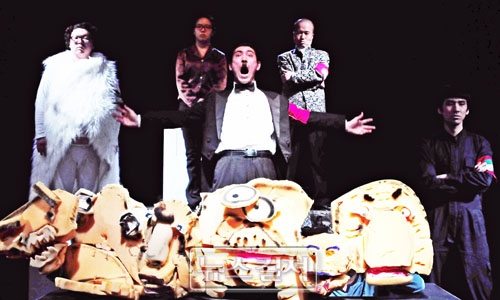 review : https://mnc.asiae.co.kr/view.htm?idxno=2011041201330085040